STAY TUNED FOR OUR 2015 WORKSHOP CALENDAR IN THE NEXT WEEK!!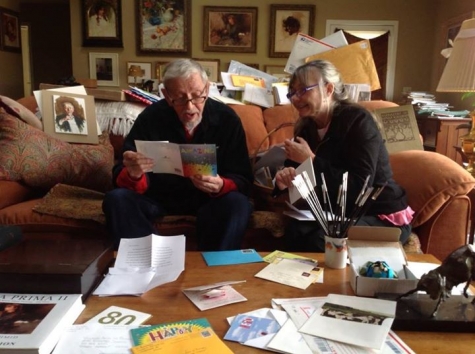 Many thanks to all those who participated in Richard Schmid's Global Card Party!
It was a huge success—we fear he will be opening cards for a very long time!
He sends his most heartfelt thanks to all of you for thinking of him!