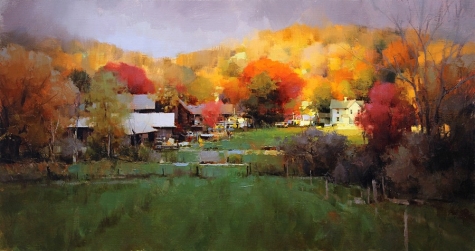 Secrets to Painting Plein Aire with Mark Boedges Wednesday-Friday, June 6-8, 2018 9:00-4:00 Tuition: $499
Learn the secrets to painting a convincing light and a strong sense of reality in a short amount of time when working en plein air. Mark will focus on helping participants learn to paint with light in a very authentic way by carefully using and rigourously maintaining the correct color temperature, values, and relationships between light and shadow.
To Register: Contact Penelope at or call 802-246-7742.